Former Bolton manager Owen Coyle his return to English football after joining Blackburn Rovers on a two-year contract.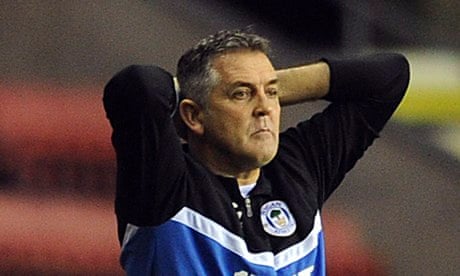 He was last seen in English football with Wigan Athletic in 2014. In the last two years, he has been managing MLS outfit Houston Dynamo. It has helped him stay away from the limelight especially after poor spells with Bolton and Wigan. Fans remained divided about his opinion, but
Coyle says that he is extremely positive about being successful at Ewood Park
. That has been a lot of discontent amongst fans over the regime of the Indian owners.
Constant managerial changes coupled with less transfer money available for the manager has resulted in the club only managing mid-table finishers in the last few seasons. The possibility of Blackburn returning to the Premier League seems like a distant dream at the moment.Coyle, though, reiterated his belief that the club will be able to achieve promotion next season. The belief will be translated to fans only if the club spend big in this upcoming transfer window.Coyle says that even the appointment of a top manager like José Mourinho will not have pacified the supporters at this moment. A few Rovers fans recently came out with an online petition calling for the club to reconsider their decision to appointCoyle.
"I'm not naive. I understand people have an opinion of me. But I would suggest even if Jose Mourinho came in here, there would be some fans that would not be happy!That's not making light of it – I certainly understand the local rivalry and everything that goes with it, and that might divide people a bit more.I come in with my eyes fully wide open, understanding where I've been in terms of other clubs in the north-west," said Owen Coyle.