Blackburn Rovers manager Paul Lambert says that his former club Aston Villa can expect a very tough life in the Championship next season.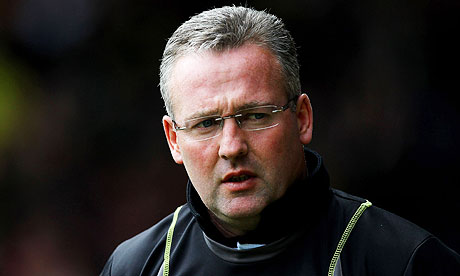 Villa have been relegated to the second tier of English football for the first time since 1987. The club have had a rich history of doing well during this period, but they have consistently been struggling against the threat of relegation in the last four seasons. Lambert did his best to narrowly avoided relegation but two managerial changes in the
2015-16 season seems to have done its job. Villa have not only been relegated
, but they surrendered meekly in the process.
The club face an uncertain future in almost every department. Several players have already turned into rebels and have expressed their desire to leave the club at the end of the campaign. Villa have struggled to attract a permanent manager due to concerns about lack of funds to make any significant impact next season. Owner Randy Lerner has already put up the club for sale but he has struggled to find any buyers for his asking price of £ 200 million. The American is unwilling to invest any more of his personal fortune into the dwindling club. For these reasons and the possibility of more than 50 games (league and cup competitions combined), Lambert says that next season will be very tough for Villa.
"It is a hard, hard league – 46 games plus Cup games. They will be one of the big teams in the league that everyone wants to beat.They are going to have to have good stamina to play those games and resolve and ugliness – everything that dictates you can get out of the Championship.It is sad for the club. I probably saw for a few more years than anybody what was going to happen.If you look at the money I did spend and the money I did save them," said Lambert.