Blackburn Rovers have release eight players from the team, according to the updated retained list of players on the club's official website.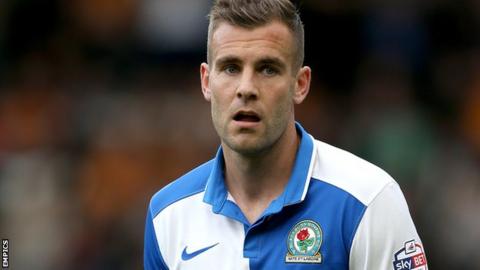 Upon the relegation to the League One, this was expected. The skipper of the side Jason Lowe is the obvious missing name on the retained list.
The 25-year old joined the club academy far back in 2003. The versatile player who plays at the right back and central midfield leaves Ewood Park with his 200 senior appearances.
Other first team regular that were cut off from the Lancashire based side are Hope Akpan, Wes Brown, Gordon Greer and Danny Guthrie. Others whose contracts expired but would not be renewed are Joshua Askew, Adam Henley, and Ramirez Howarth. The club preferred to keep youngster Connor Mahoney and defender Lewis Travis with the hope that they would help them in the League One. Continue reading BLACKBURN ROVERS RELEASE EIGHT PLAYERS